Stay In This Frank Lloyd Wright Beach House For $150 A Night
by julianne_ishler, 5 years ago |
N/A
---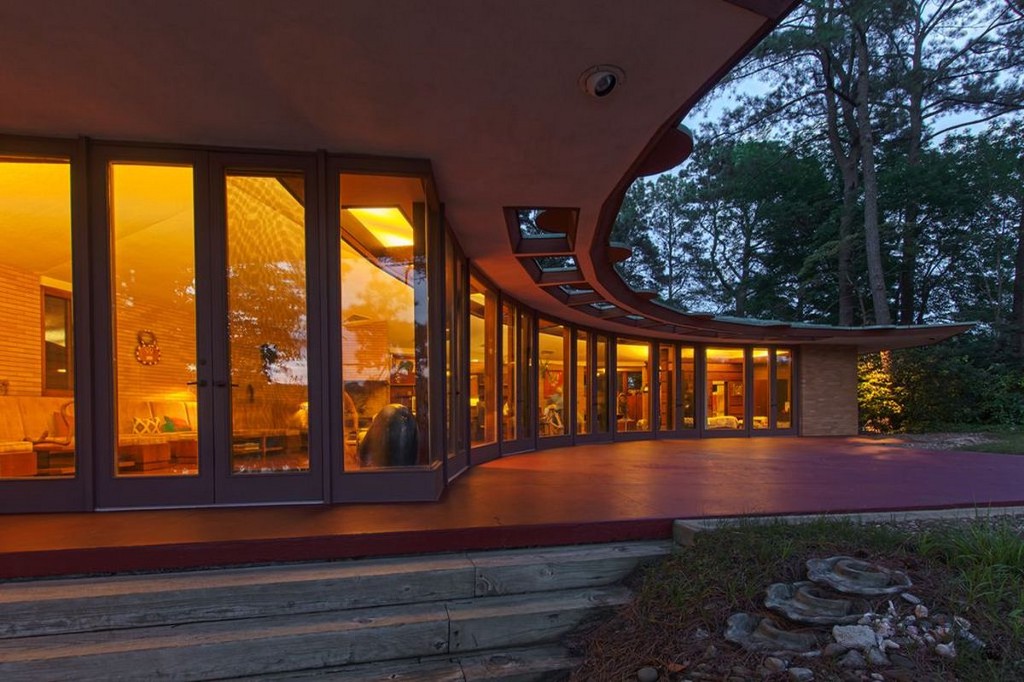 Calling all architecture nerds and beach bums.
If you love prairie style homes, lakefront views and mid-century modern design, clear your schedule immediately, because Frank Lloyd Wright's famous Virginia beach house is available now on Airbnb.
The best part? It's only $150 a night.
The 3,000-square-foot home on Crystal Lake in Virginia Beach features stunning architecture — obviously. To start, its 70-foot semicircular "great room" has vaulted ceilings and glass doors facing the lake.
The house also includes the original Wright-designed 40-foot sofa — probably the largest couch you've ever seen in your entire life: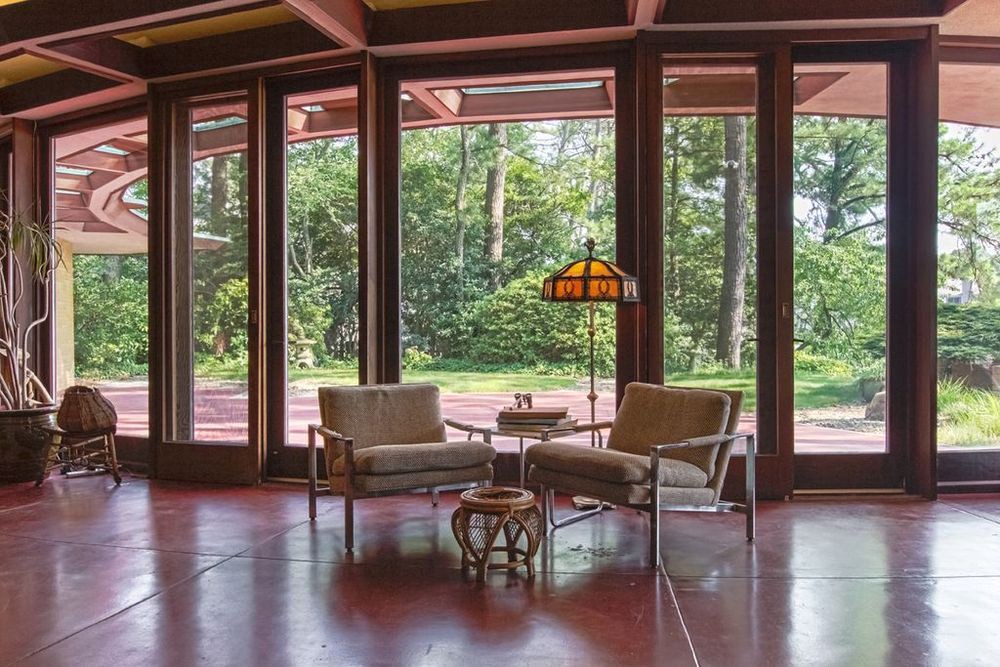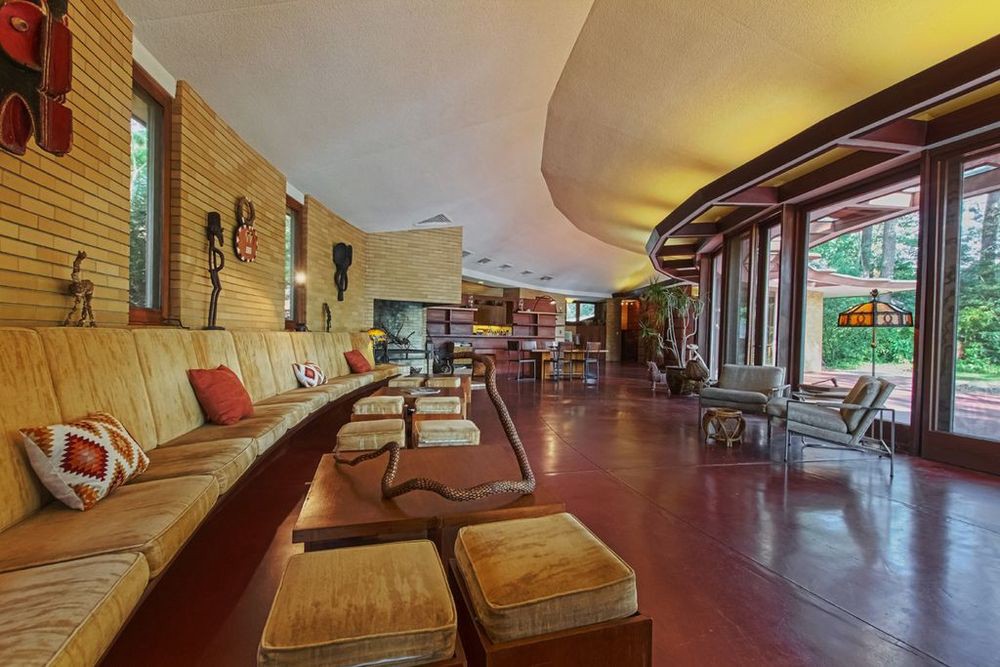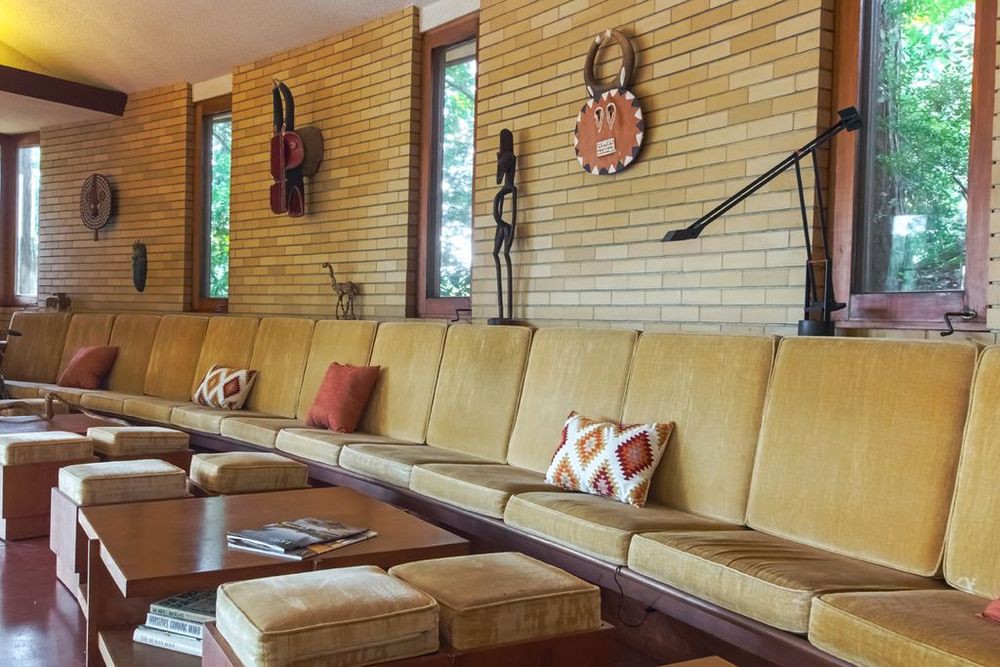 Surrounded by camellias, magnolias and cherry trees, the spacious home features four bedrooms, three triangle-shaped (!) bathrooms, a spa, a sauna and an exercise room.
Did I mention the funky red floors are heated?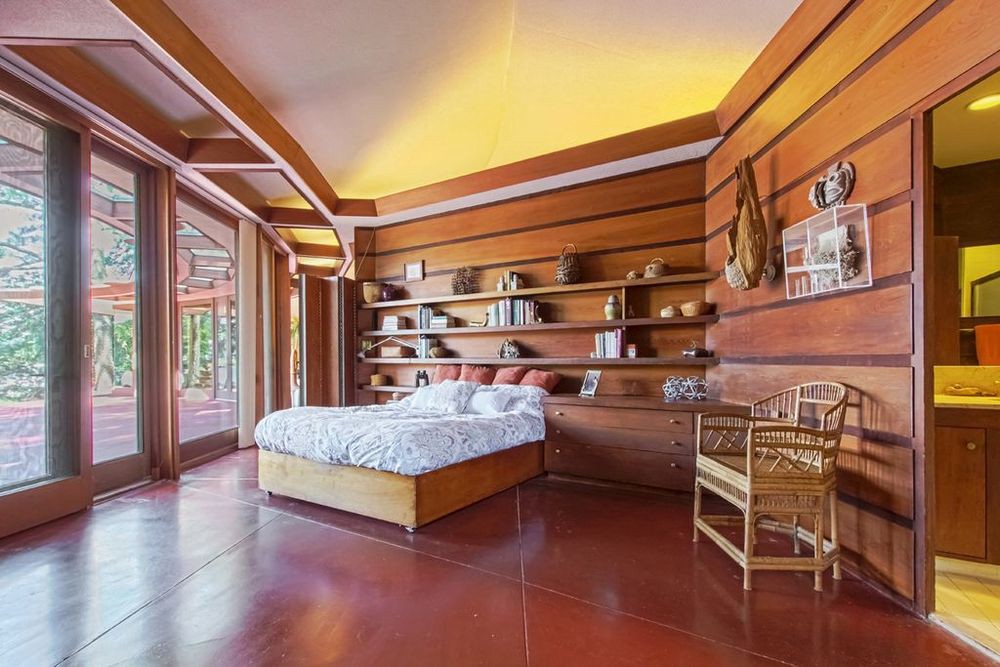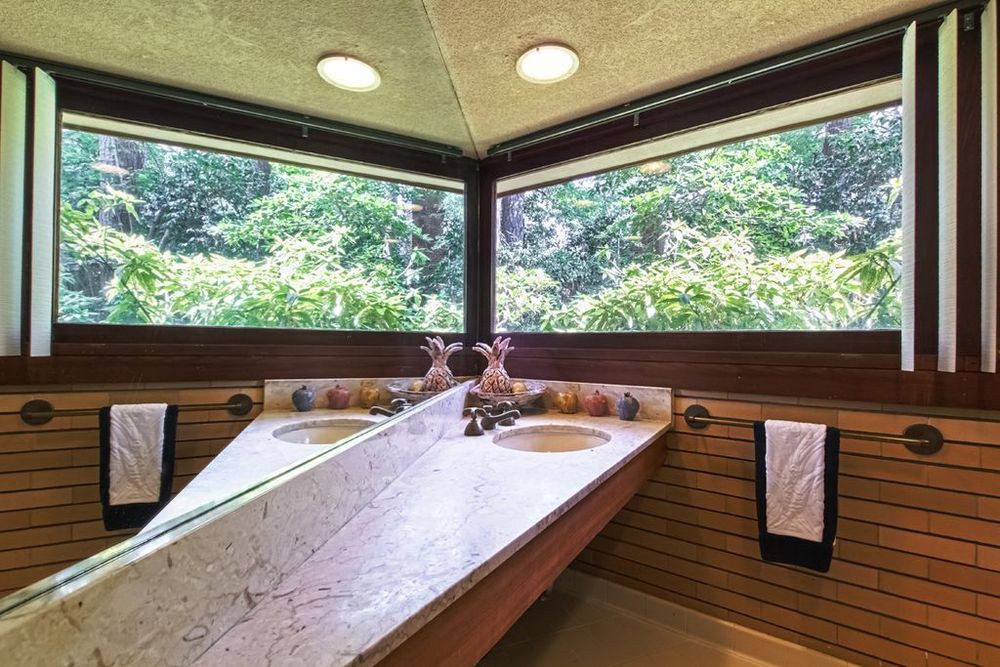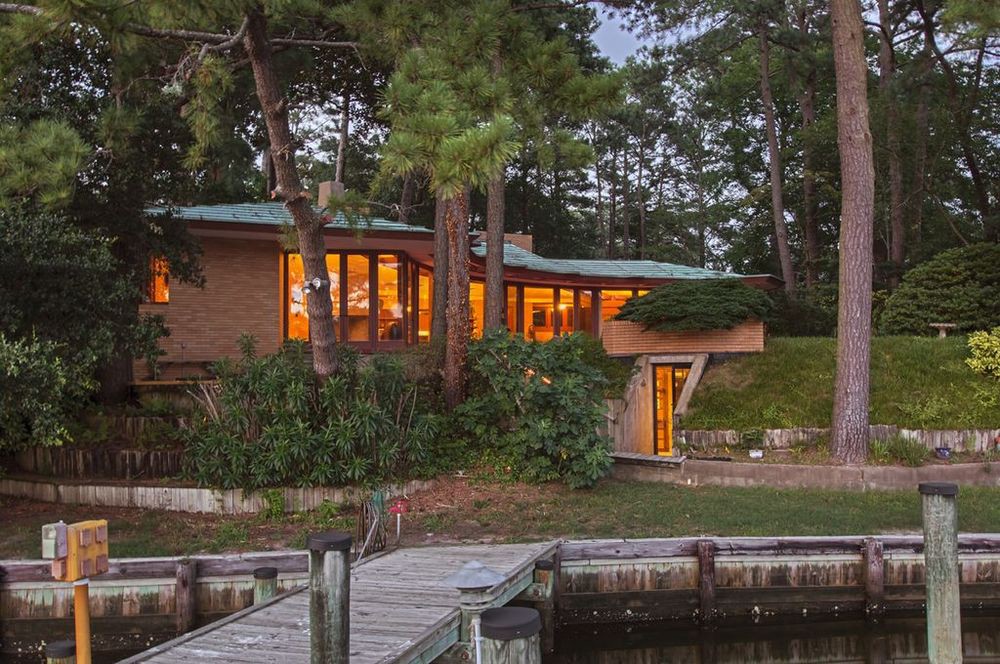 The house is particularly special because it was one of the architect's final designs. In 1951, a couple named Maude and Andrew Cooke wrote to Wright: "Dear Mr. Wright, will you please help us get the beautiful house we have dreamed of for so long?" Wright died just two weeks after construction began in 1959.
In 1983 it underwent extensive renovation to make it a solar home. After its renovations, it received an award from the American Institute of Architects (AIA).
In October 2016, the home went on the market for $2,750,000—so with rooms going for $150, it's a real steal.