There's Another Woman Who Also Deserves Your 'I Voted' Stickers
by julianne_ishler, 6 years ago |
N/A
---
Her powerful speeches were the very reason Susan B. Anthony joined the suffrage movement, so why aren't we thanking her, too?
Nov. 8, 2016 will forever be remembered as an historical day for women across the United States. And if it weren't for the brave woman suffrage activists who paved the way, we never would have gotten here. Today, hundreds of proud Americans are
covering Susan B. Anthony's grave
with "I Voted" stickers. The mayor of Rochester, New York is keeping Mount Hope Cemetery open extra late so voters can honor the feminist activist, who was arrested for illegally casting a ballot in the 1872 presidential election.
Susan B. Anthony was never able to vote, so women are leaving "I voted" stickers on her grave in Rochester. https://t.co/ilBUwvJqns — @keithboykin
Anthony's contributions should undoubtedly be celebrated — but there's a place in Boston's Forest Hill Cemetery that deserves just as many stickers. Today, we need to also thank Lucy Stone.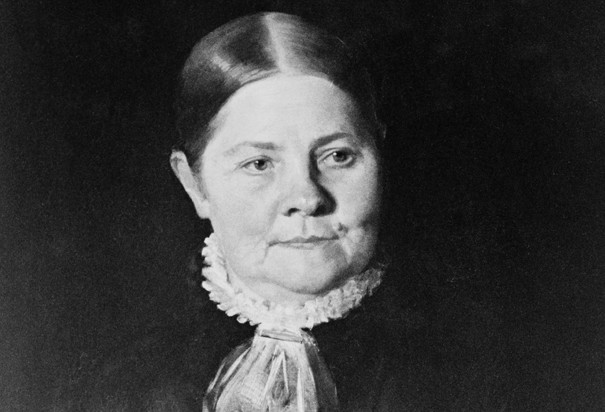 Stone was an early advocate of antislavery and women's rights, who was
condemned
for her "radical" beliefs and "unfeminine behavior." After becoming
the first woman from Massachusetts to earn a bachelor's degree
, she toured the country lecturing against slavery and advocating for women's rights.
"I expect to plead not for the slave only, but for suffering humanity everywhere," Stone said. "Especially do I mean to labor for the elevation of my sex."
It was one of Stone's powerful speeches in 1850 that converted Susan B. Anthony to
the suffrage cause
, though the two later disagreed over strategy and tactics. Known as "the heart and soul" of the women's right's movement, Stone was also an active supporter in the Women's National Loyal League, founded by Anthony and Elizabeth Cady Stanton. She was elected President of the State Woman's Suffrage Association of New Jersey and dedicated her life to serving the cause. As Stanton wrote: "Lucy Stone was the first person by whom the heart of the American public was deeply stirred on the woman question." Stone achieved even more groundbreaking "firsts" we need to remember: She was the
first woman to keep her own name after marriage
and the first person in New England to be cremated. Most importantly, Stone spent her life advocating for the right for ALL people to vote, regardless of gender or race. Her outspoken beliefs, grit and fearlessness inspired many other feminist leaders to advocate for change—including Susan B. Anthony. Yet somehow, she remains outside the popular narrative. So if you're going to thank Anthony for your right to vote today (and you should), you also need to pay your respects to Stone. She earned it.