Jackfruit Is The Awesome Meat Substitute You've Never Heard Of
by mathew_jedeikin, 6 years ago |
N/A
---
Yes, you can make this pot pie — and so much more.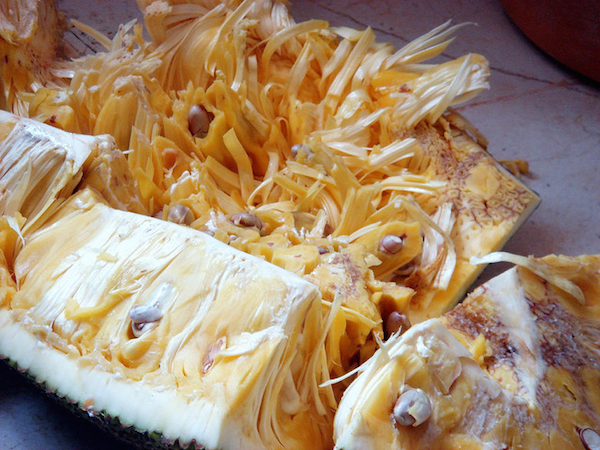 Jackfruit has become a trendy ingredient for vegan/vegetarian cooking, but it's actually been around for quite a while. The fruit has been used as an all-natural meat alternative in Asia for hundreds—
possibly
thousands—of years. When unripened, the flesh of the fruit has a stringy texture that mimics chicken or pork. It doesn't have much of a flavor profile on its own, making it a perfect replacement for meat, especially in dishes that are heavy in seasoning and spices. The most popular way to prepare a jackfruit dish at home is to start with a can of young jackfruit in brine or water. If you can't find it at your local grocery store, order it
online
. Be sure to avoid jackfruit canned in syrup as it will be too sweet and sugary to use as a meat substitute. Now, you might be able to find an actual jackfruit, but be warned they're pretty difficult to work with. Once you've got your jackfruit, here are 13 killer recipes to try:
1. BBQ pulled jackfruit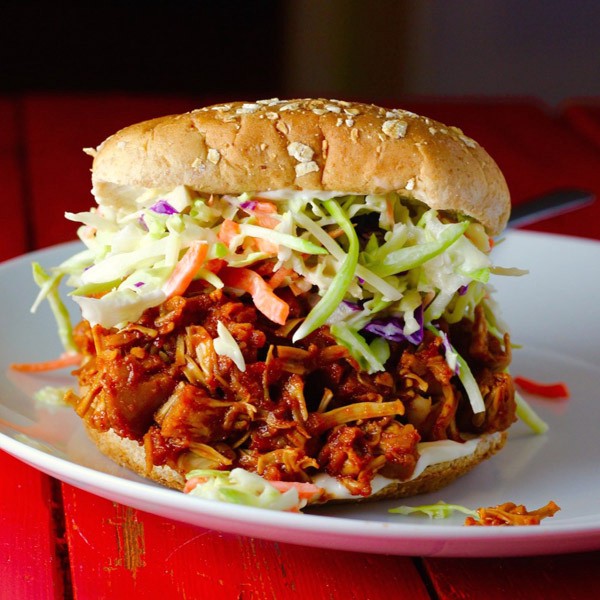 Arguably one of the most popular jackfruit recipes is a vegan pulled "pork"-style sandwich. Check out the recipe
here
.
2. Vegan jackfruit pot pie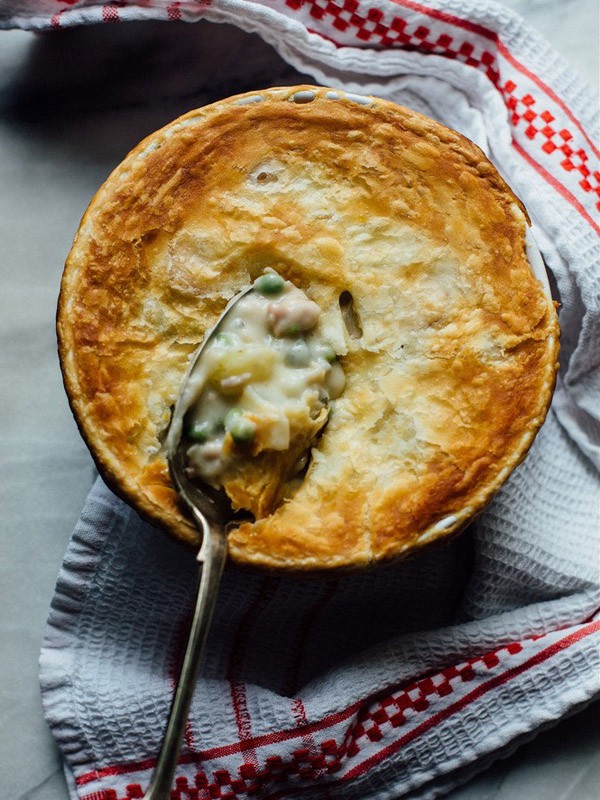 Love a flaky crust and a creamy, savory filling? Who doesn't? Nothing compares to a delicious pot pie. Nothing. Get the recipe
here
.
3. Jackfruit "carnitas"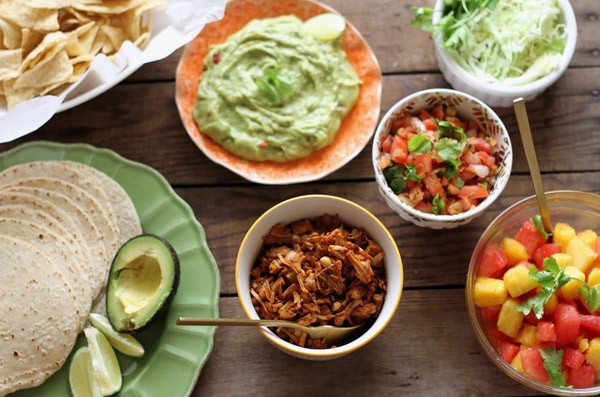 The spicier, the better! Recipe
here
.
4. Pulled jackfruit chili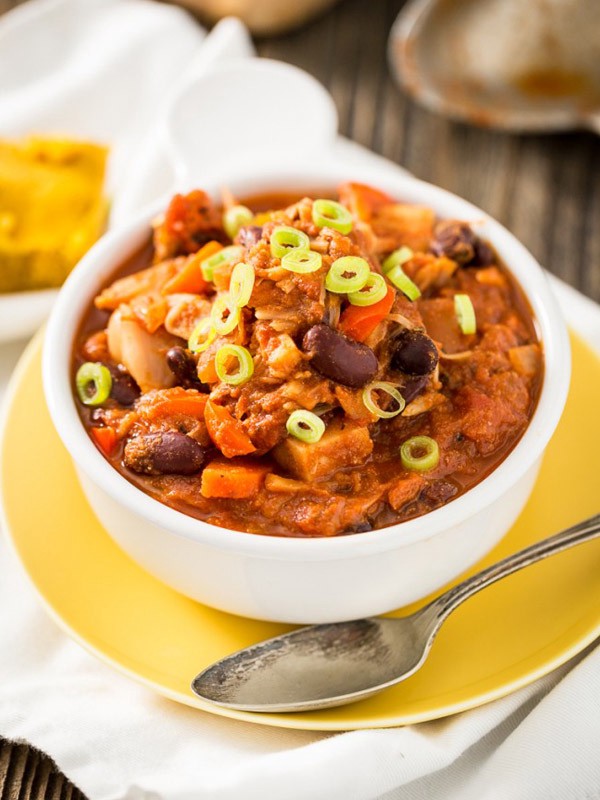 There are a lot of ingredients in this chili recipe, but don't be intimidated. It'll be worth the effort once you taste a hearty spoonful of this awesome vegetarian chili. Recipe
here
.
5. Vegan "crab" rangoon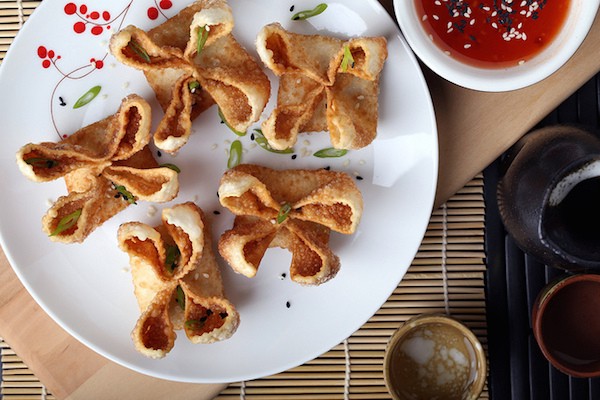 The recipe calls for vegan Tofutti brand cream "cheese," but if you're a vegetarian (like me), feel free to sub in regular cream cheese. Recipe
here
.
6. Jackfruit Vietnamese summer rolls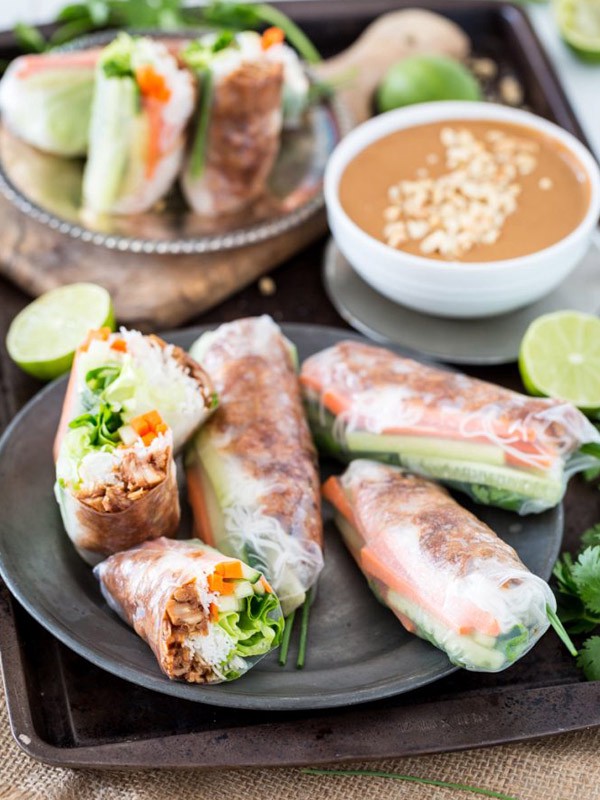 Serve them with hoisin peanut sauce. Recipe
here
.
7. Jackfruit "crab" cakes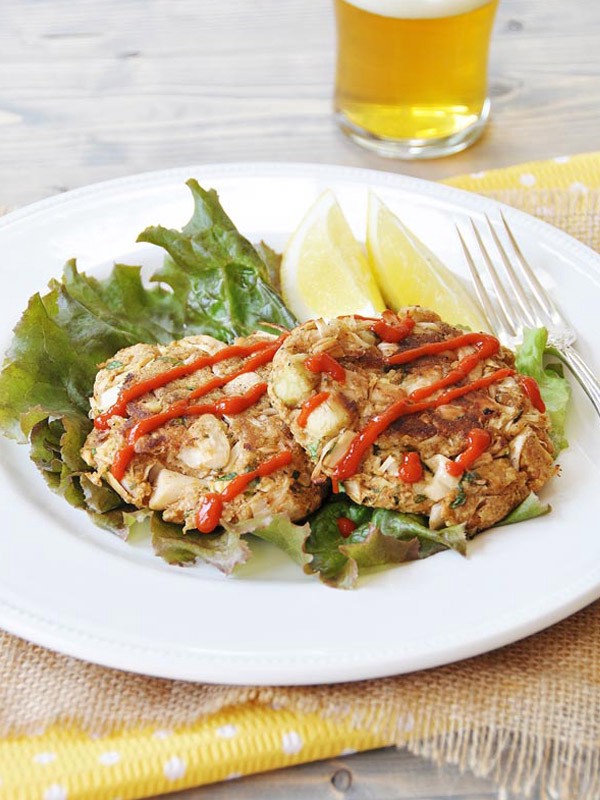 You can fry these "crab" cakes in oil, or bake them in the oven if you're looking for an even healthier option. Recipe
here
.
8. Spicy jackfruit salad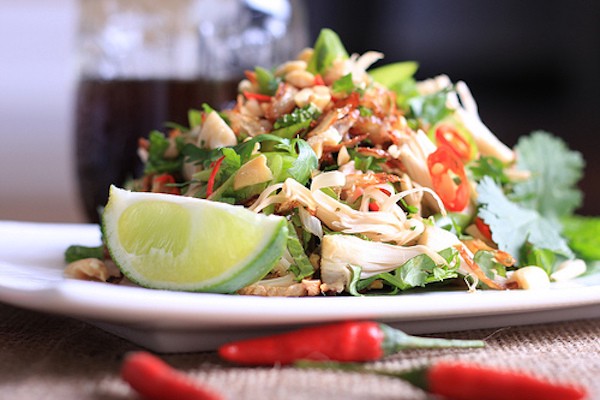 Inspired by a traditional Vietnamese jackfruit salad, but without the shrimp or pork. Recipe
here
.
9. Jackfruit "tuna" melt sandwich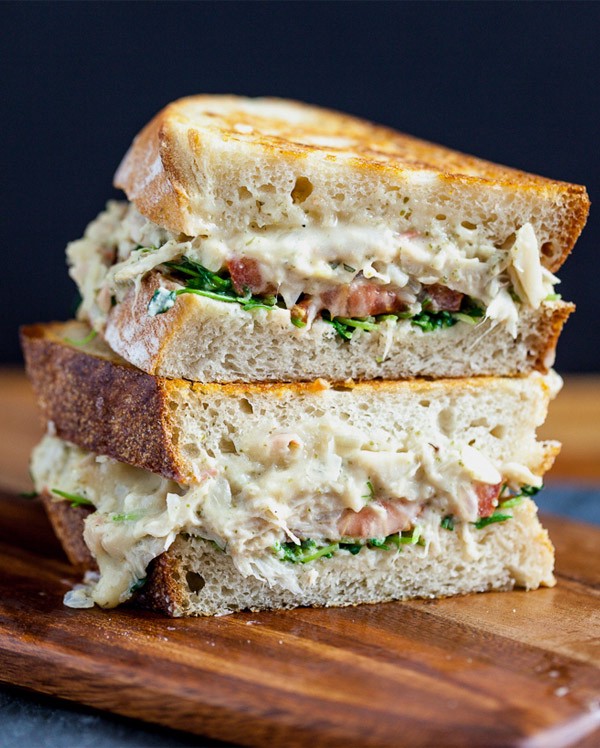 This awesome vegan "tuna" alternative can be used in salads, wraps or grilled sandwiches. Recipe
here
.
10. Jackfruit buffalo spinach dip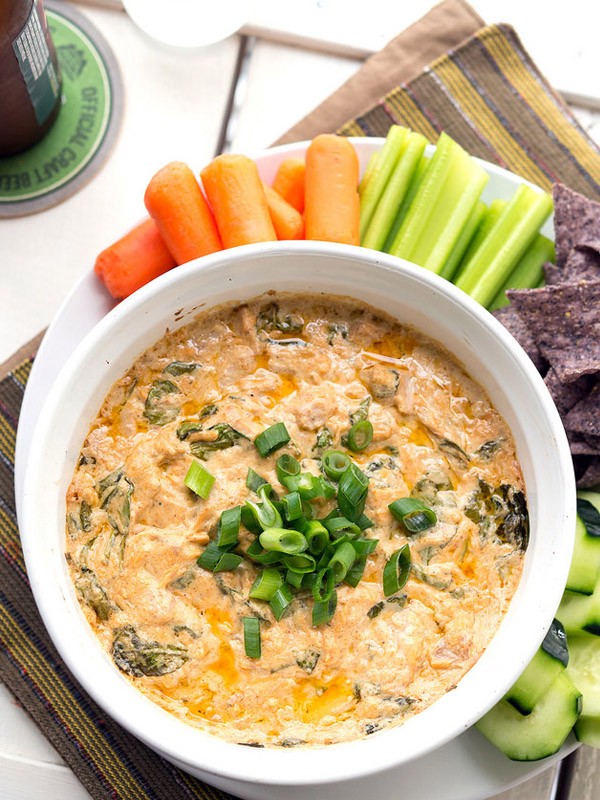 Next time you go to a potluck, bring this dip. Trust me, literally everyone will be asking you about it. Recipe
here
.
11. Jackfruit vegan "ribs"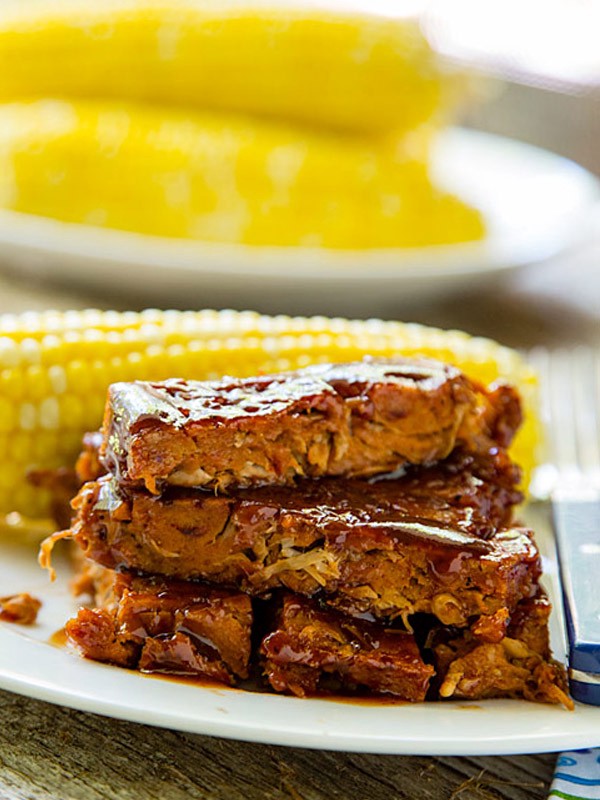 The combination of jackfruit and seitan (another veg-based meat alternative) gives these ribs an awesome texture! Recipe
here
.
12. Thai- and Laotian-inspired jackfruit larb salad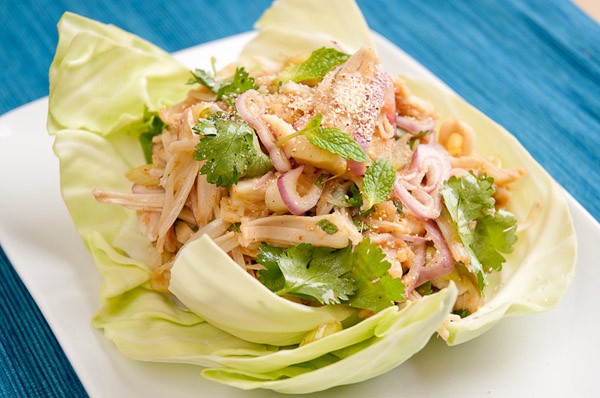 Larb is traditionally served with ground chicken in Laos and Thailand. But you can make a vegan version by substituting jackfruit for the meat. Recipe
here
.
13. Jackfruit corned "beef" reuben sandwiches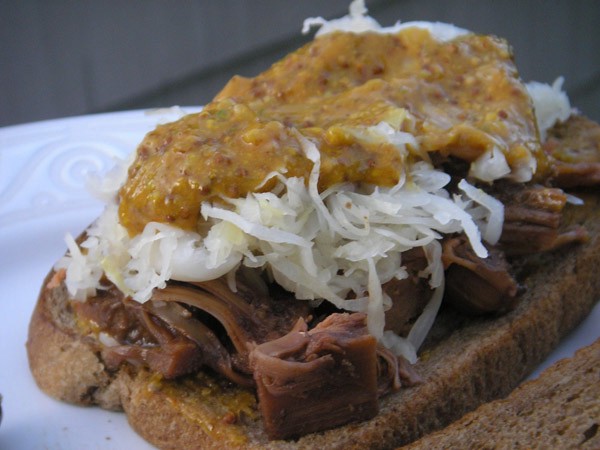 This crockpot recipe may take a while, but the amount of actual prep work required is pretty minimal, and the results are epic! Recipe
here
.