Giant Soup Dumplings Exist & The World Is Now A Better Place
by dee_fabbricatore, 6 years ago |
N/A
---
So big you can only drink it through a straw, Capri Sun-style.
I can't think of a food that wouldn't be immediately improved if it ballooned to 10 times its original size. Jumbo quesadillas? Yes please. Massive donuts with sprinkles the size of NBA players? Sign me up. So when I heard a restaurant in NYC was making giant soup dumplings, you better believe I frantically Googled "pictures of dumplings the size of my face." They're called XL Xiao Long Bao and they're made by a mother-son duo at
Drunken Dumpling in NYC's East Village
. For $12.75, you can devour dumplings stuffed with a meatball of crab, scallop and shrimp suspended in an 8-hour broth made from chicken and vegetables. Of course NYC's Drunken Dumpling isn't the first U.S. restaurant to steam giant buns.
LA's Long for Wang
serve 'em filled with a mixture of crab and pork and come with a big boba straw for sucking up all the savory broth *passes out from over-stimulation.*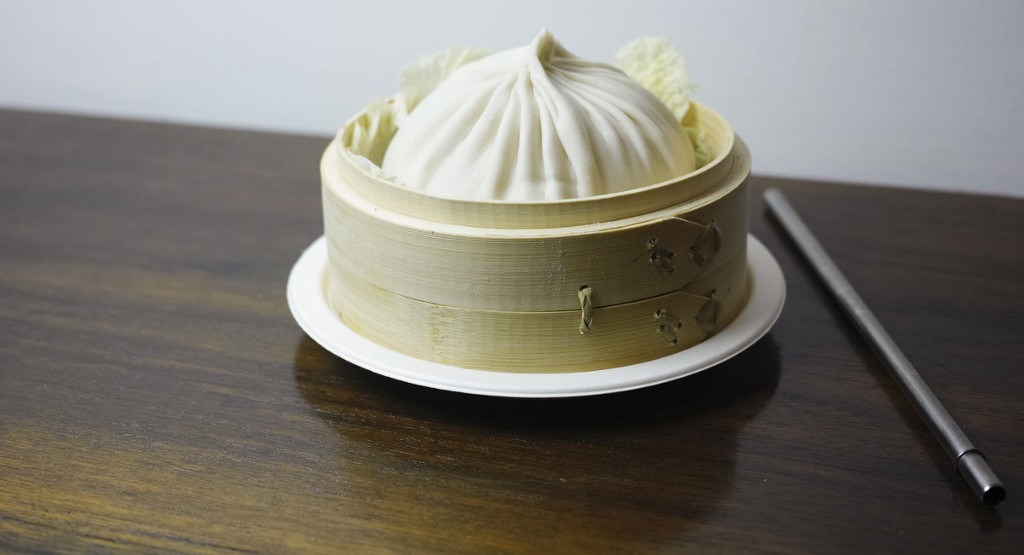 The mega-bun is
native to China's Jiangsu Province
, where they sit in bamboo steamers the size of huge coffee mugs and are bursting with hot, porky soup. Slurping dumpling broth through a straw like it's a Capri Sun is now officially on my bucket list.