Witches Now Party At London's New Occult Nightclub
by julianne_ishler, 6 years ago |
N/A
---
Are you afraid of the dark?
When I was in middle school, I visited Salem with my family and purchased a book on witchcraft from a tiny shop that smelled strongly of incense. I used the book to try to make me the most popular girl in school and get my crush to fall in love with me. Buuuut unfortunately, my friends and family made fun of me, saying witchcraft was "weird." Rather than continue it, I laughed along with them and buried the book under my bed. So when I heard about COVEN Nightclub in London, a club dedicated to witchcraft, I was immediately intrigued. COVEN is London's first occult-themed nightclub, but it's more than just a place for live shows and dancing—it's a safe space for the LGBT community and people interested in witchcraft and the supernatural to explore the abnormal. Witchcraft is associated with "evil" in mainstream culture, but the whole point of COVEN is to extinguish this stereotype, and find a home for people who don't necessarily belong. It was founded by practicing witches Foxy and Lucius, who weren't satisfied with London's "alternative" scene.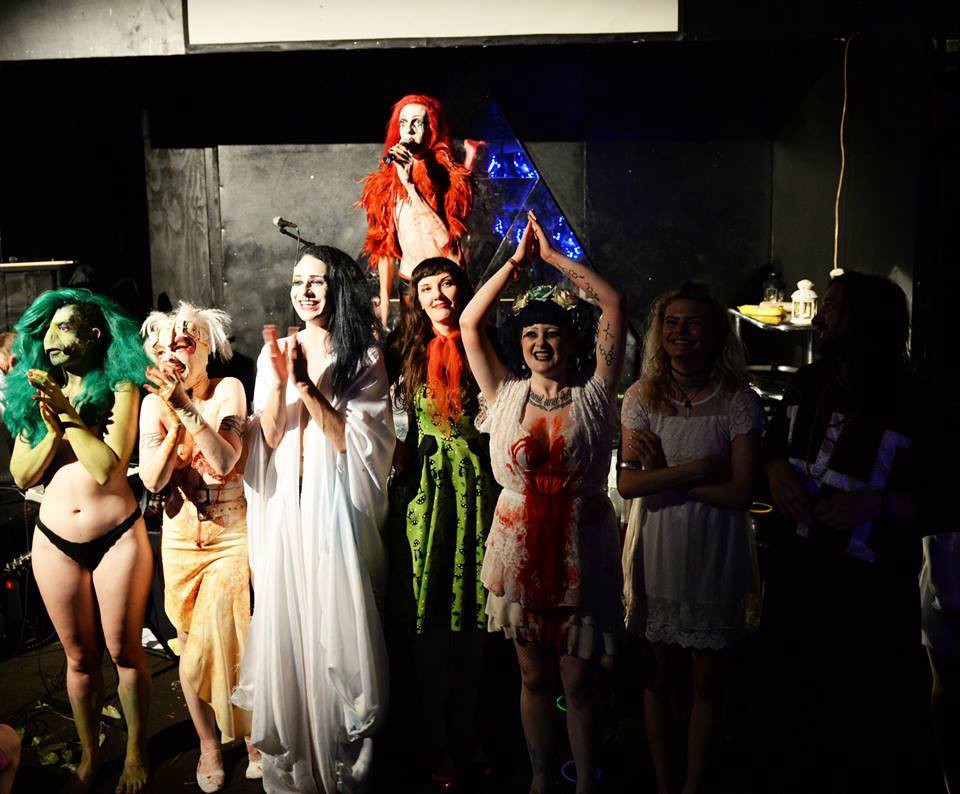 "Everything seems so airbrushed and tame," Foxy told
Broadly
about London's nightclub scene. "There's no room for mess, mistakes and experimentation. That's what we felt was missing." When you set foot in COVEN, you'll hear a DJ spinning industrial and metal tracks. You'll also see a range of performances including a male ping pong show, a cabaret fetish performer and impersonations of conspiracy theorist David Ickes. All of these performances include decked-out costumes, nudity and fake blood. Lots of it. "We wanted to bring in the performers who want to try something new, who want to be messy and offensive," Foxy continued. "That's what witchcraft should be about. We want to create a space where anything can happen." Their goal is to unite minority communities through freedom of expression by providing something for them to connect to. "Witches were persecuted throughout history,"
Lucius said
. "A lot of the occult scene merges with the queer scene. There's a parallel between witchcraft and people who feel either persecuted or ostracized. If you belong to a minority, then being more interested in witchcraft goes hand in hand." COVEN gives people the chance to party away from blaring, mainstream beats among intoxicated people. It gives people a chance to make their club experience mean something more by letting their freak flags fly among other likeminded, accepting witches.