Photographer Captures Stunning Shot Of Milky Way Mirrored By World's Largest Salt Flat
by julianne_ishler, 6 years ago |
N/A
---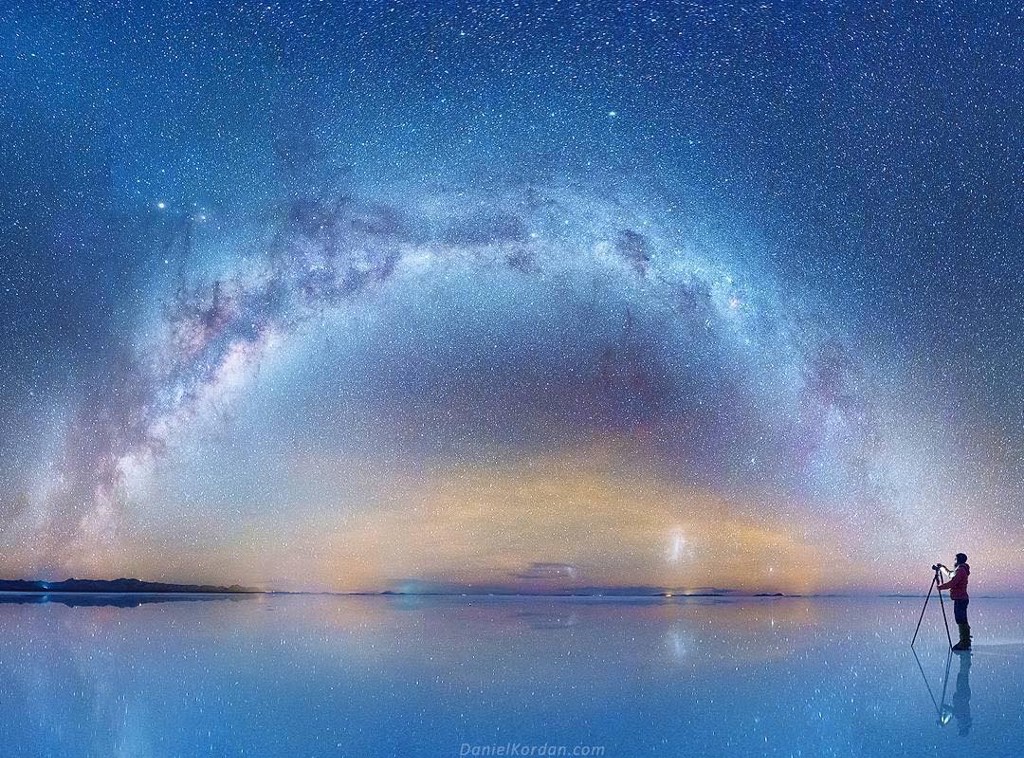 Milky WHOA.
Salt flats are known for their overwhelming, dreamlike beauty. Russian photographer Daniel Kordan sought to capture photos of a completely dark sky, so he traveled to the Salar de Uyuni in Bolivia where the world's largest salt flat exists. Taking pictures on a special astrophotography camera, Kordan captured the Milky Way being reflected on the flooded salt flats at night.
The photos are absolutely breathtaking.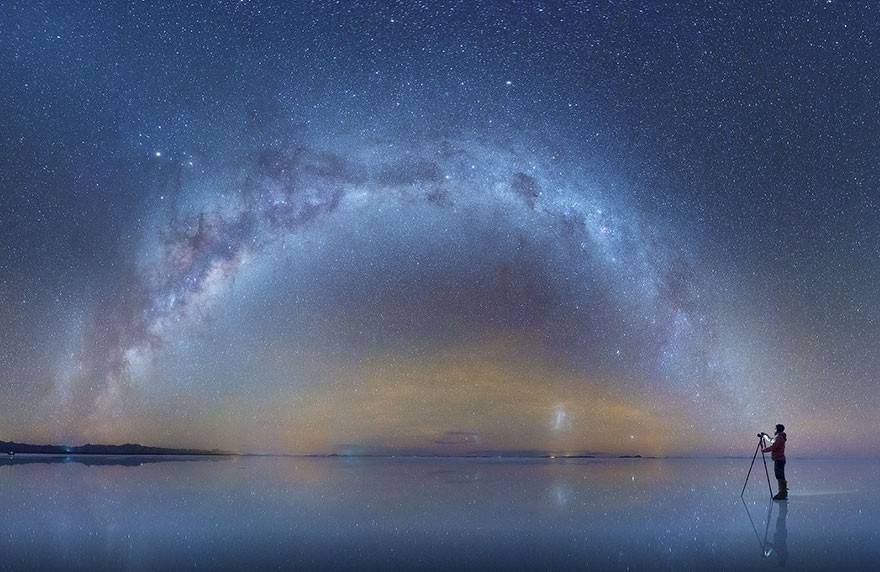 The Altiplano region of west-central South America—known for being completely dark—rises 12,300-feet above sea level. At night, Kordan was unable to see anything and could only feel his car as he drove through water and salt. "It seemed that we floated in open space," Kordan told My Modern Met. "Our spaceship is parked in a distance, and stars are blinking with blue, red and yellow colors. You stand in the deep night with stars above you, aside from you and underneath!"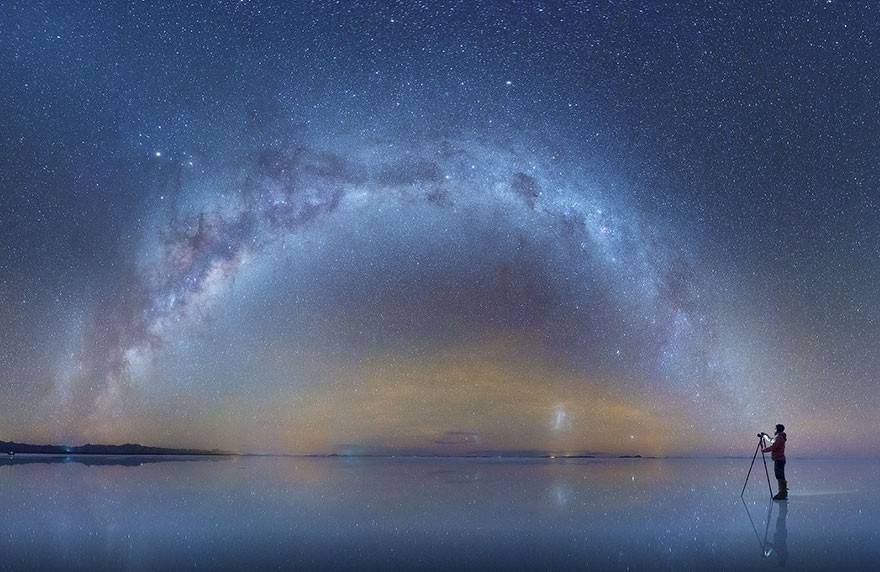 The DSLR camera Kordan used unlocks the colors in the sky and casts the reflective Milky Way glow onto the flats. Kordan described the sight as "space on Earth."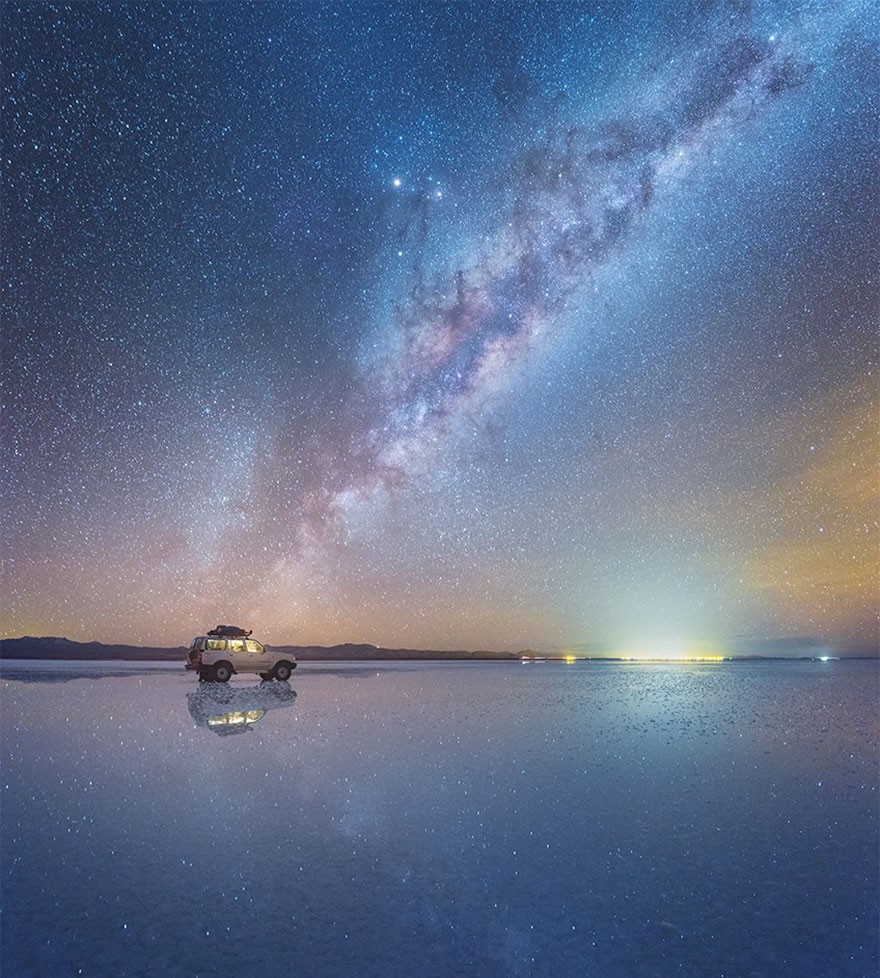 The luminous glow of the Milky Way galaxy onto the plain looks like something that only exists in a dream.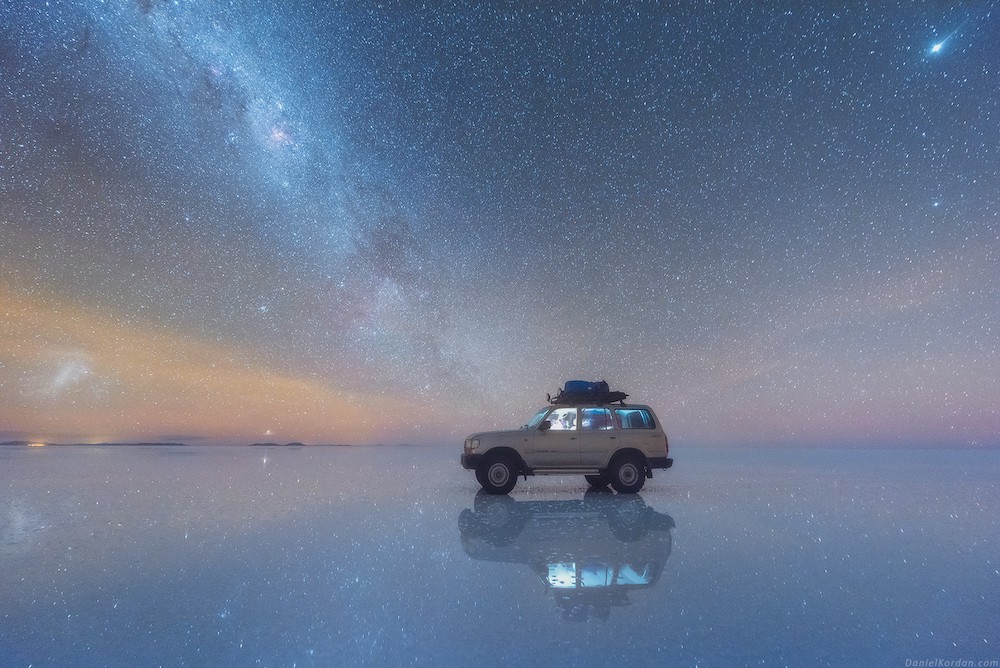 Kordan is headed to the Faroe Islands and Greenland to lead workshops on how to capture a magical landscape, just in case you're looking to book an impromptu inspiration vacation. You can see more of his stunning photography on Instagram and Facebook.
h/t: My Modern Met